Description
PyloGuard
PyloGuard™ is a dietary supplement designed to support the body's natural processes for elimination. It contains patented Lactobacillus reuteri DSM17648, which can attract specific organisms in the intestine and support their removal via the digestive tract. This particular strain of L. reuteri maintains H. pylori levels already within the normal range and supports overall digestive health.*
Key Benefits:
Key Features:
What is Helicobacter Pylori?
Helicobacter pylori (H. pylori) is a gram-negative, spiral-shaped bacterium native to the human gastrointestinal (GI) tract. It has an affinity for the acidic environment of the gastric mucosa. Estimates say that up to 50% of the world's population carries H. pylori in their GI tracts. H. pylori is spread through direct contact with individuals or household pets through saliva, feces, or contaminated food or water.
Humanity's relationship with H. pylori is ambiguous. H. pylori can have a commensal or symbiotic relationship with its human host.
H. pylori colonizes and multiplies in the duodenum and gastric mucosa, secreting urease, the enzyme that converts urea to ammonia. Alkaline ammonia buffers the naturally low pH of the stomach, providing the optimal environment for H. pylori to live.
Disruption of the microbiome can cause occasional:
Nausea
Heartburn
Loss of appetite
Dyspepsia
Ages 9+: Open 1 capsule into 8 oz. of water and drink once daily on an empty stomach. Children under the age of 9, please consult your healthcare practitioner.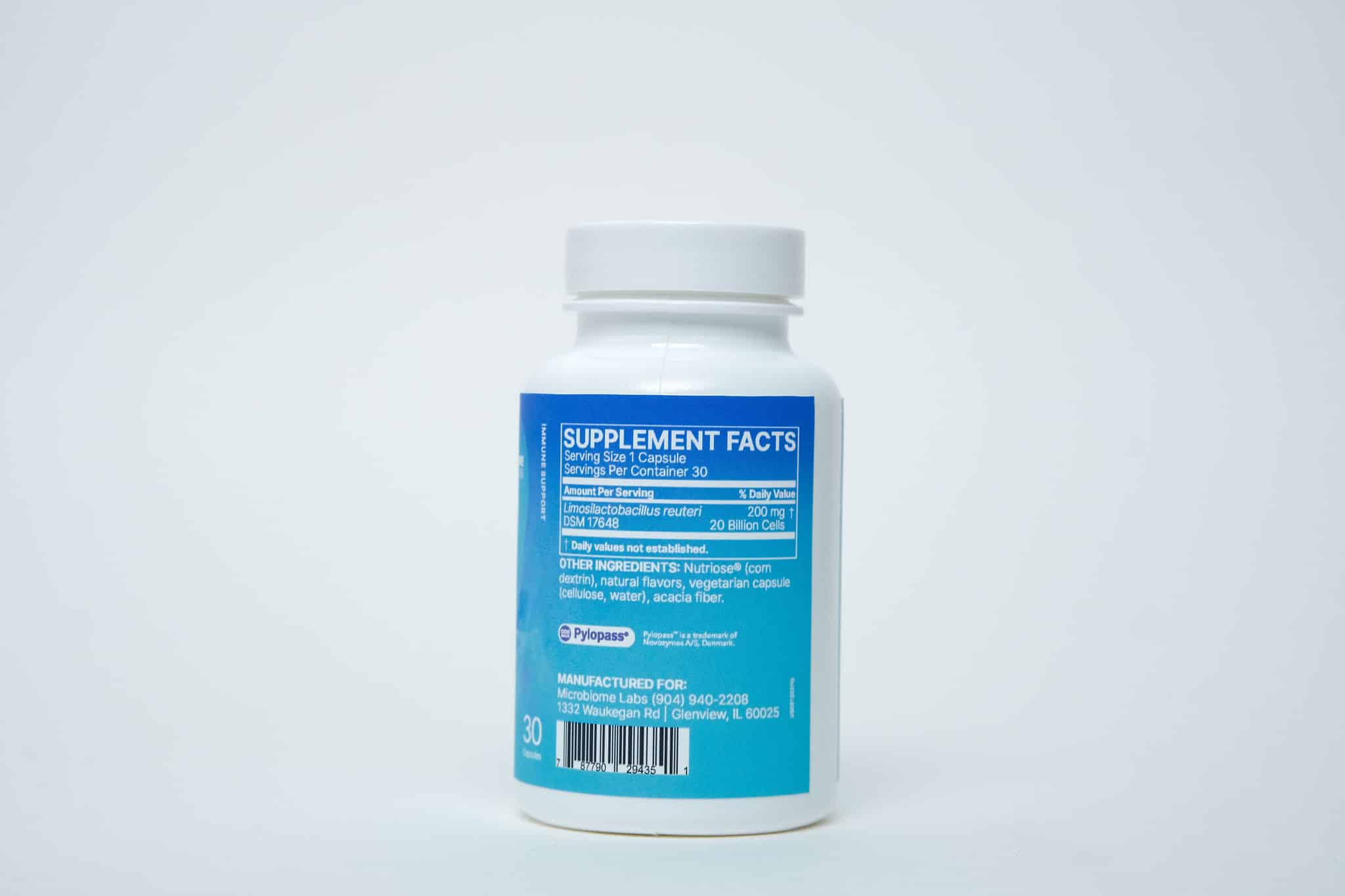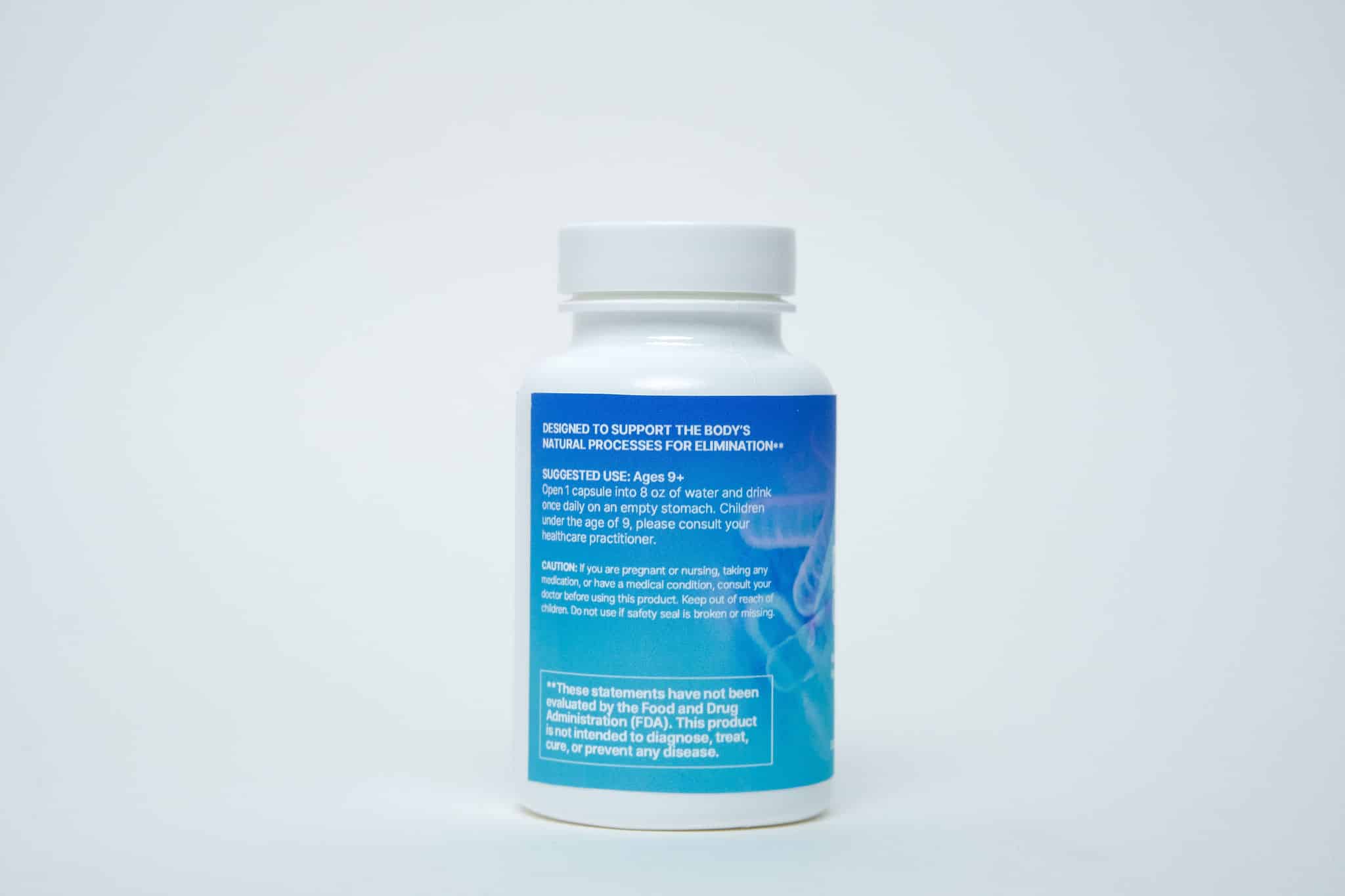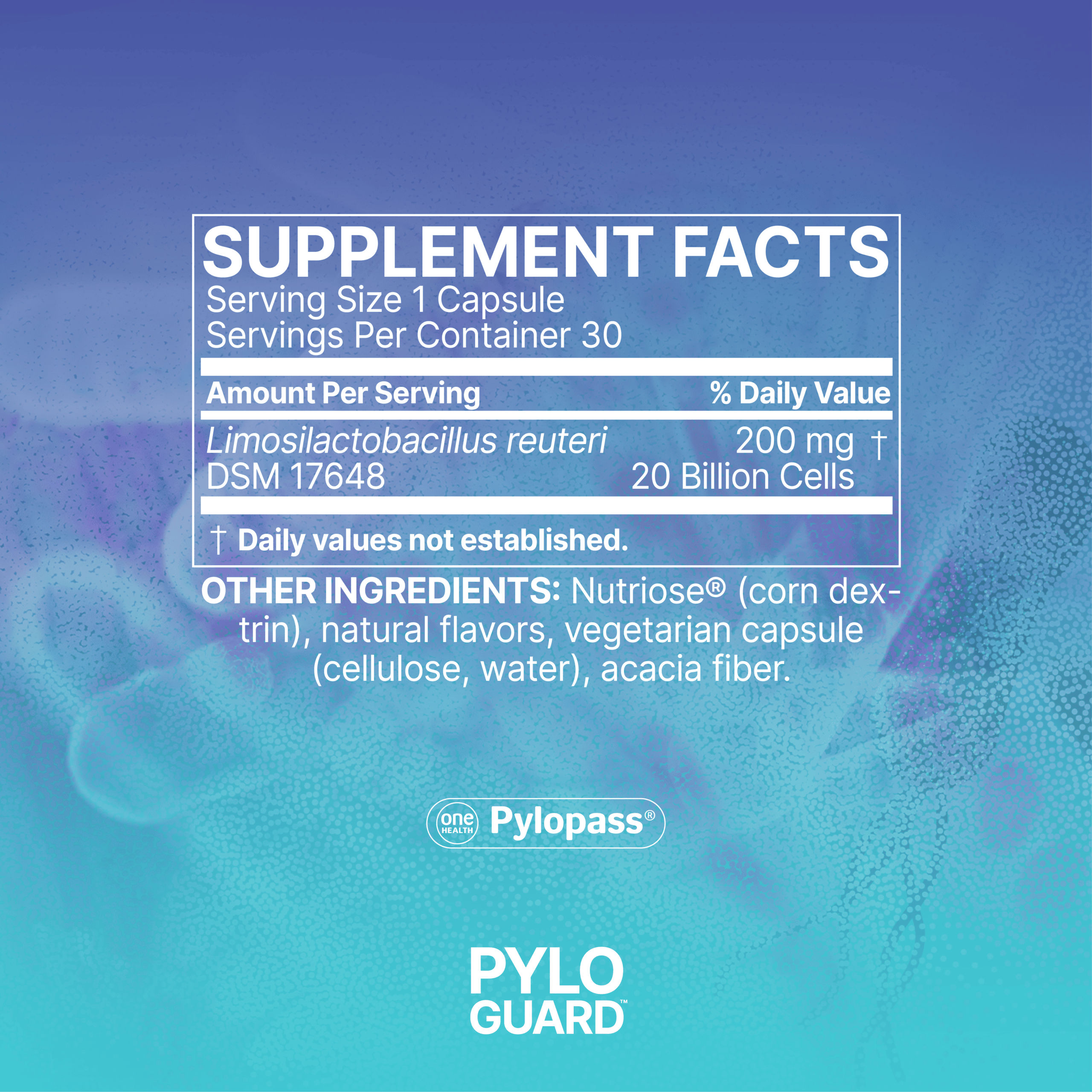 FDA Disclaimer†*: None of these statements have been evaluated by the Food and Drug Administration. These products are not intended to diagnose, treat, cure, or prevent any diseases.
Notes: You should consult a licensed health care professional before starting any supplement, dietary, or exercise program, especially if you are pregnant or have any pre-existing injuries or medical conditions.