Description
Mega IgG2000 Powder
Mega IgG2000 is a dairy-free immunoglobulin concentrate that supports healthy digestion, detoxification, and gut barrier function. Unlike other milk-derived immunoglobulins on the market, Mega IgG2000 is derived from bovine serum, making it lactose-free, casein-free, and β-lactoglobulin-free.
This unique alternative to bovine colostrum supports a healthy mucosal immune system by maintaining healthy gut barrier function. The serum immunoglobulin in Mega IgG2000 has been the subject in over 10 published human clinical trials.*
Supports a healthy mucosal immune system by maintaining healthy gut barrier function.
Supports healthy detoxification
Dairy-free, Gluten-free
Suggested Usage
Ages 2 and over: Take 1 scoop daily with or without foods, or as directed by your healthcare professional. Mix powder into 16 oz. of cold water or liquid of your choice. Stir for 20 seconds.
Children under the age of 2, please consult a healthcare practitioner. Drink plenty of fluids.
Ingredients
Serving Size: 1 Scoop (2 g)
Servings Per Container: 30
Amount Per Serving:
Calories 10
Protein 2 g
Serum-derived immunoglobulin concentrate (ImmunoLin) 2 g
–   Immunoglobulin G (IgG) 1,012 mg
–   Immunoglobulin M (IgM) 92 mg
–   Immunoglobulin A (IgA) 18 mg
–   Bovine Serum Albumin 100 mg
Other Ingredients: sunflower lecithin.
Dairy Free, Gluten Free.
Warnings
Bovine-based. Do not consume if you have a beef allergy.
If you are pregnant, nursing, taking medications or have a medical condition, please consult your doctor before use.
Keep out of the reach of children.
Additional Information
Store in a cool, dry place.
Use only if the safety seal is intact.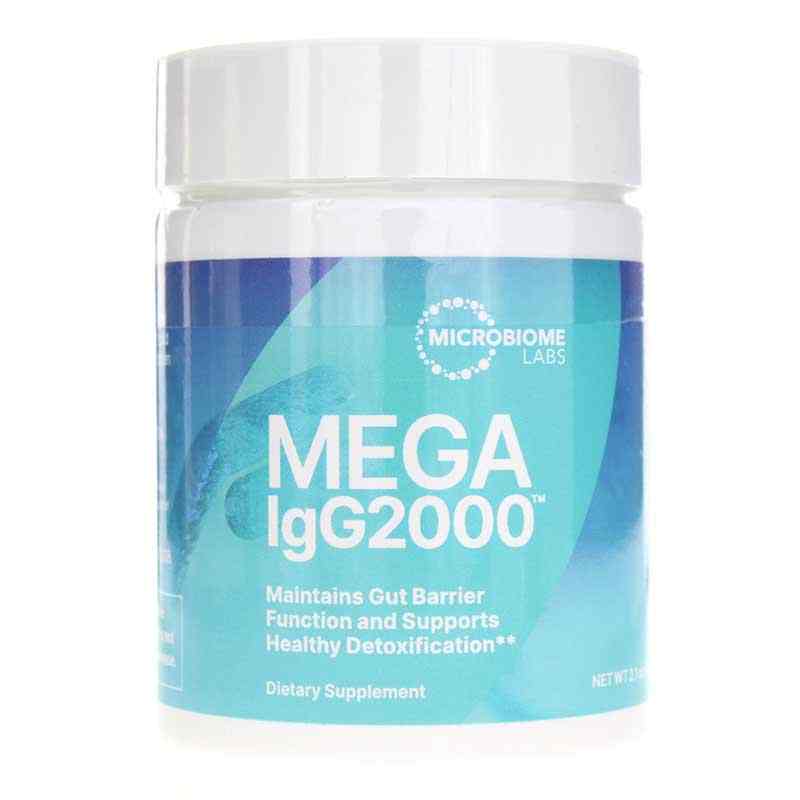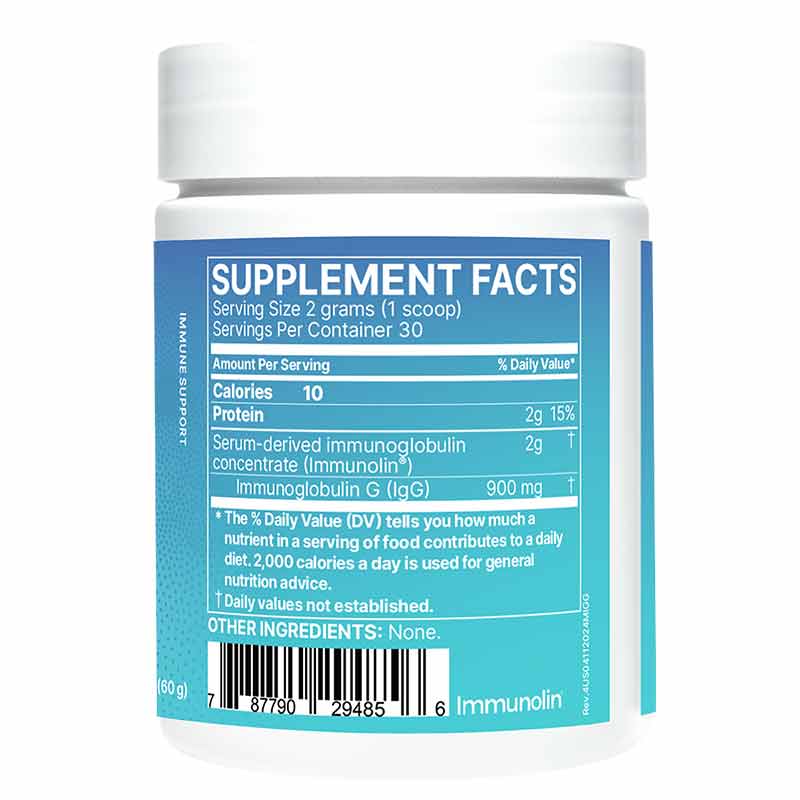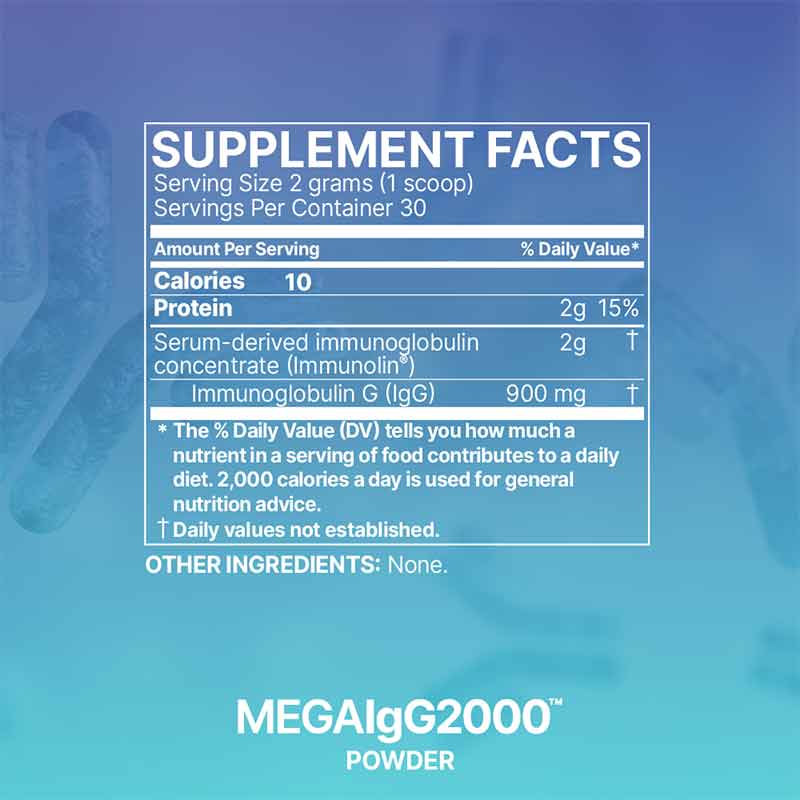 FDA Disclaimer*: These statements have not been evaluated by the Food and Drug Administration. These products are not intended to diagnose, treat, cure, or prevent any diseases.
Notes: You should consult a licensed health care professional before starting any supplement, dietary, or exercise program, especially if you are pregnant or have any pre-existing injuries or medical conditions.