Description
DHEA 25mg
Product Overview*
Clinical Applications
Promotes Healthy Hormonal Balance
Supports Mood Regulation
Balances the Stress Response System by Improving Cortisol-to-DHEA Ratios
Maintains Healthy Aging and Normal Inflammatory Balance
Supports Bone Health
Dehydroepiandrosterone (DHEA) is a steroid hormone precursor, which helps maintain healthy hormone levels and helps support the stress response system. DHEA functions as the counterpart to the stress hormone cortisol. Maintaining healthy DHEA levels is crucial for balancing the catabolic effects of cortisol. Each capsule provides 25 mg of DHEA derived from the wild yam, allowing for incremental oral supplementation and flexibility with numerous hormone-balancing and stress-fighting protocols.
Suggested Use:
1 or more tablets per day or as recommended by your health care professional.
Benefits
Mood Regulation
Elevated cortisol levels can play a major role in normal mood regulation. DHEA counterbalances high levels of cortisol and also brightens mental outlook.
Bone Health
DHEA has been examined in numerous studies for its role in supporting bone health.
Inflammatory Balance
DHEA has been shown to maintain normal inflammatory balance by inhibiting the activation of nuclear factor-kβ and the secretion of inflammatory compounds such as IL-6 and IL-2.
Aging
Research has indicated that DHEA naturally supports healthy aging.*
Supplement Facts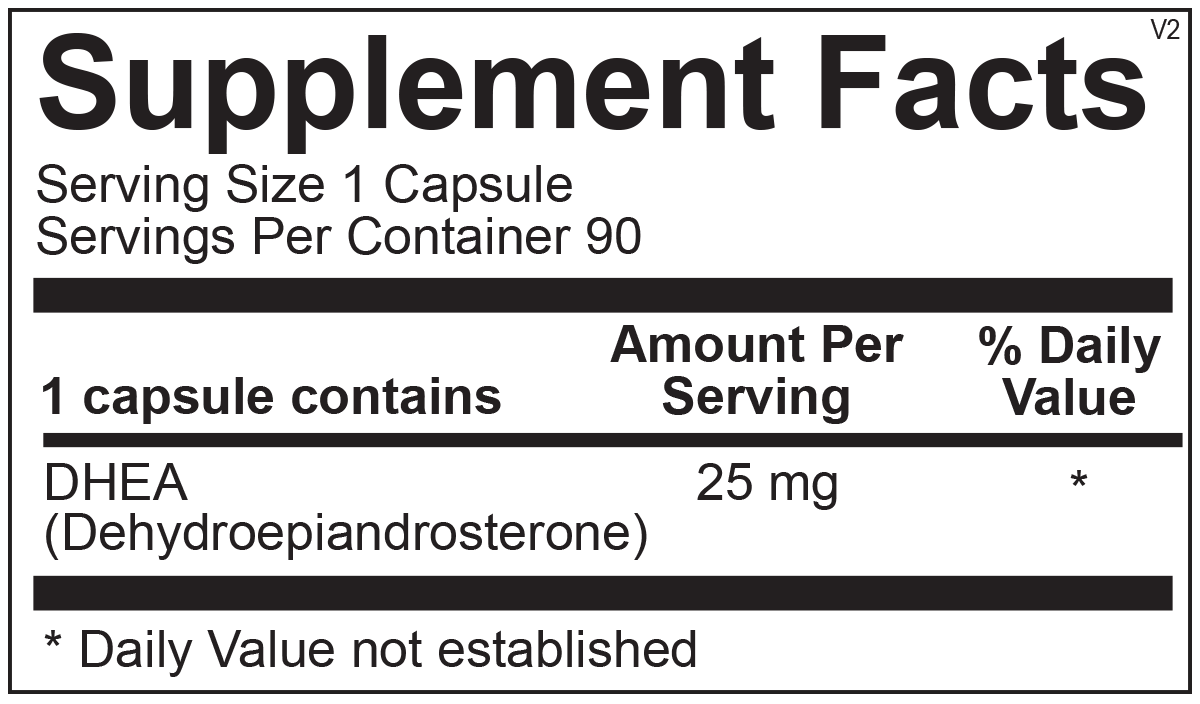 FDA Disclaimer*: None of these statements have been evaluated by the Food and Drug Administration. These products are not intended to diagnose, treat, cure, or prevent any diseases.
Notes: You should consult a licensed health care professional before starting any supplement, dietary, or exercise program, especially if you are pregnant or have any pre-existing injuries or medical conditions.